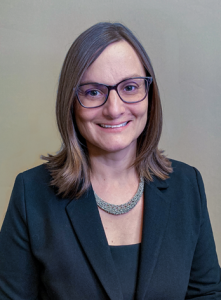 Beth Cruz, Esq.
Education Attorney & Team Leader
Phone: (615)880-3710 | Email: BethCruz@jisnashville.gov
Beth joined the office after graduating from Vanderbilt University Law School in 2010. Beth graduated magna cum laude and Phi Beta Kappa from the University of Rochester, where she earned her undergraduate degree in Biology and Health and Society. Before attending law school, Beth taught Biology, Chemistry and General Science. Beth is the team leader for Education Rights Project and provides legal representation to families in school meetings and discipline appeals. Beth is also engaged in state and local policy work to improve educational outcomes for Nashville's students with disabilities.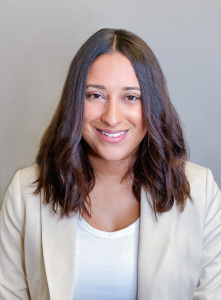 Jordyn M. Conley, Esq.
Education Attorney
Phone: (615)880-3709 | Email: JordynMConley@jisnashville.gov
Cell: (615)852-7860
Jordyn joined the Education Rights Project in 2021 after working as a criminal defense attorney on the office's General Sessions team since 2019. She graduated Summa Cum Laude from Fisk University, where she earned a bachelor of arts in Political Science. She graduated from Vanderbilt University Law School in 2019. Jordyn is an education attorney and provides legal representation to families in school meetings and discipline appeals. She also has a Guardian ad Litem practice and serves as an educational surrogate for children whose parents are not available to make school decisions. Jordyn enjoys cooking, traveling, and spending time with her dog.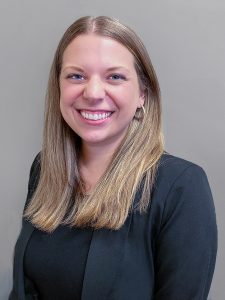 Lydia Burris, LAPSW
Social Worker
Phone: (615)862-8996 | Email: LydiaBurris@jisnashville.gov
Lydia joined the Education Rights Project in 2014 after graduating from the University of Tennessee with her Master of Science in Social Work. Prior to graduate school, Lydia graduated from Lipscomb University with her Bachelor of Social Work. As the team's social worker, Lydia provides educational advocacy to parents of students with disabilities in meetings and links families to appropriate resources to address the families' needs. Lydia also coordinates any program case referrals. Lydia enjoys traveling (especially to national parks), running, and trying Nashville's restaurants.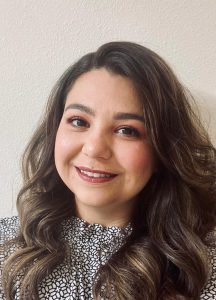 Alejandra Yanez-Martinez
Legal Assistant
Phone: (615)862-4381 | Email: AlejandraYMartinez@jisnashville.gov
Alejandra Yanez-Martinez was born and raised in Monterrey City, in the State of Nuevo Leon, Mexico. She moved to Nashville in 2016 and worked in the private sector holding roles as a Human Resources Representative & Executive Assistant. She also worked teaching English as a second language in Mexico for over four years. She holds a Bachelor's Degree in Business Administration from Universidad Alfonso Reyes. She loves cooking, couponing and spending time outdoors with her husband and "Khaski" her Siberian Husky dog.